What We Do
---
We believe in using design as a strategic lens to see the world through the eyes of the customer. That's what we help you do. We help your teams truly understand who they serve. We teach them how to co-create, to build products and services together with your customers.
Our role is to facilitate your success, to act as coaches and mentors, and to help you learn how to use design thinking as a source of strategic competitive advantage. Because, ultimately, you will have to implement and operationalize the solutions that your customers and other stakeholders need from your organization.
---
We help organizations intentionally design delightful experiences for their customers, employees, and other stakeholders. This can take different forms, such as reinventing customer-facing services or revamping internal onboarding processes for new hires.
We also design work spaces that positively impact employee experience and influence organizational culture. Using tools such as ethnographic research and customer journey mapping, we uncover insights, ideas, and opportunities that leaders can use to go beyond the status quo and deliver truly exceptional experiences.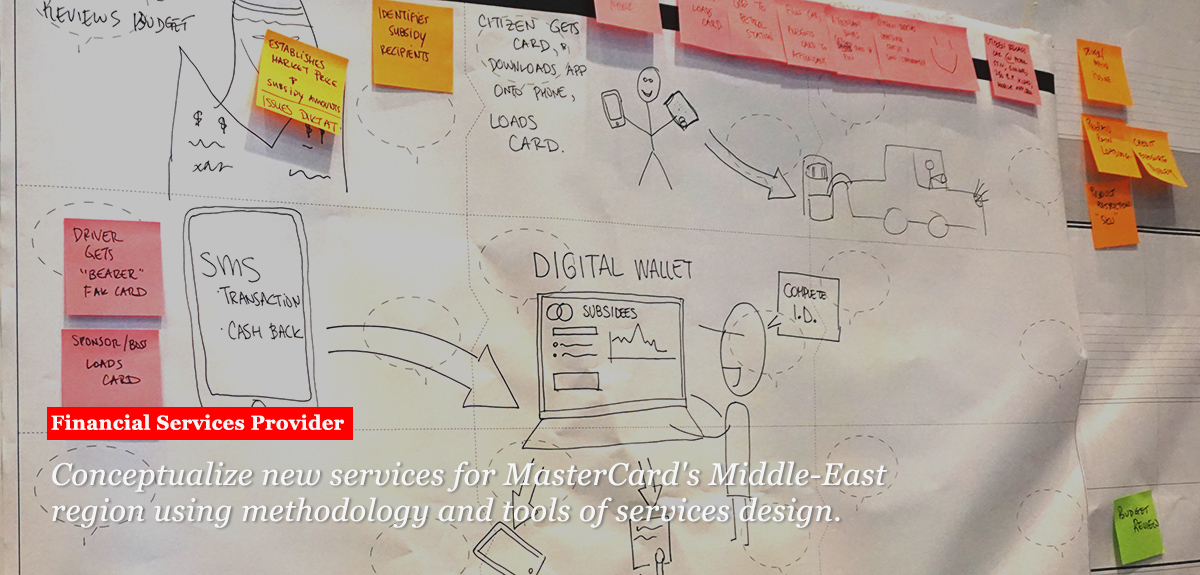 ---
---
---
Different types of problems require different problem solving approaches. But what do you do when you've tried every approach and you still don't get the results you're looking for?
Often problems that are hard to solve with existing methodologies are so complex and multi-faceted that you just don't know where to start. We can help you find solutions to these types of 'vexing problems' by taking a structured and systematic approach.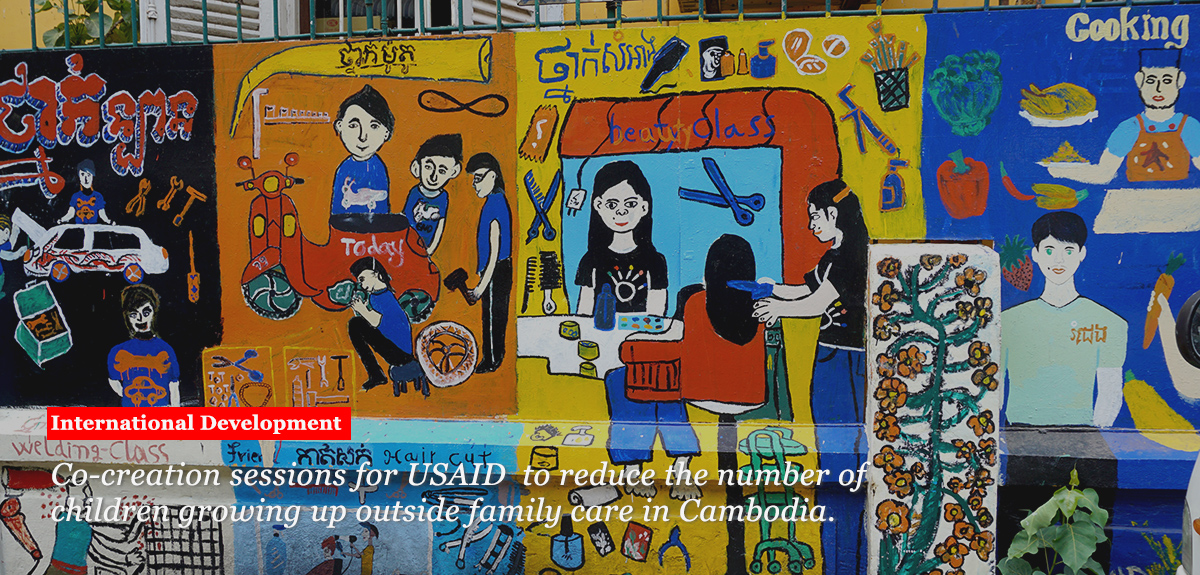 ---
---
---
Organizations are not easy to manage, and leaders at all levels need to constantly respond to their employees, customers and environment. Change is the one constant in life. We help you drive change by providing a range of tools that enables your organization to become more nimble and adaptive.
Make no mistake, moving the dial on things like culture, engagement, innovation, creativity or sustainability is not a short-term endeavor. We help you research the reality of the change needed, then we help you find the best course for implementing and spreading the change virus.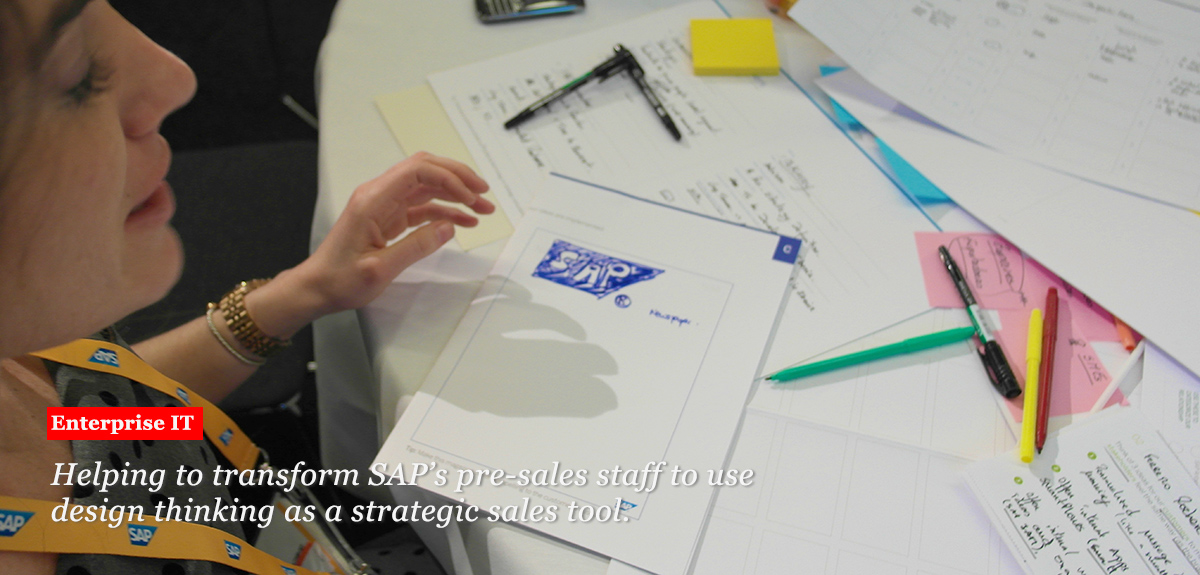 ---
---
---
DesignThinkers Academy is where we teach you the methodology, tools and mindset to become a design thinker in your own organization. Whether it is one of our open-enrollment courses taught through our teams and affiliates around the world, or one of our customized internal curricula, the DT Academy is where we provide training and certificate programs to help professionals achieve their personal and professional goals.
In addition to courses designed and run by DesignThinkers Group, we also partner with external experts to provide courses in the fields of innovation, co-creation, culture change, research, to name a few. Contact us if you would like to partner with DT Academy.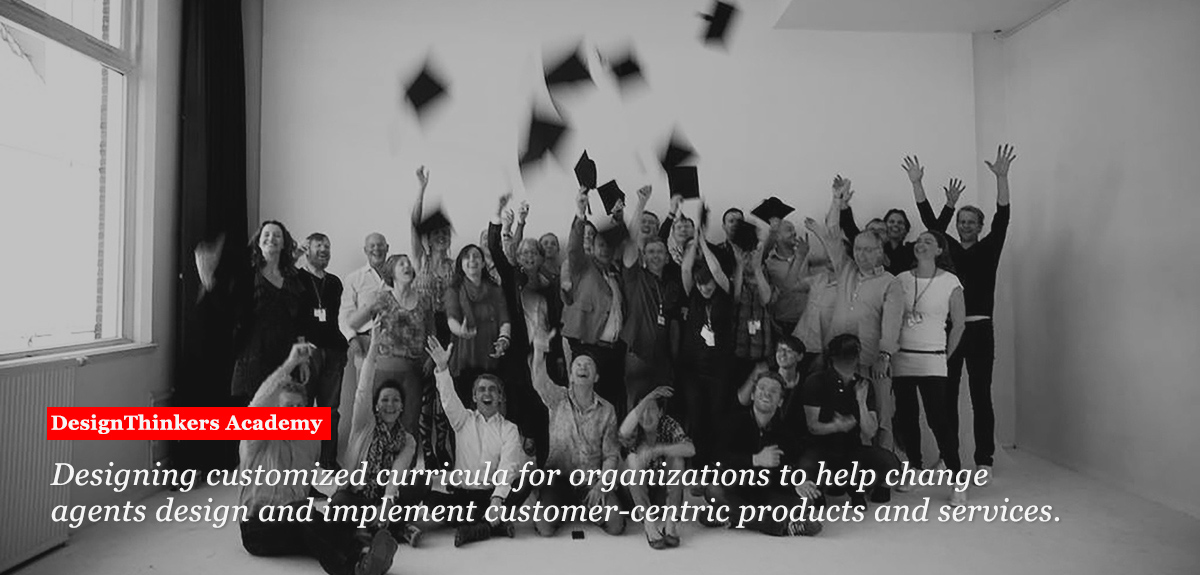 ---
---